Then we created, Proof.
At Proof Aesthetics, we're reshaping the medical aesthetics industry for the modern world. We're more than a medspa; we're your support in self-care and well-being.
Our journey begins from within the industry itself, intimately understanding your needs and desires. We've created the medspa you've always wanted.
Our commitment is to make aesthetics accessible to all, regardless of age, gender, ethnicity, or skin type.
For us, aesthetics is a celebration of your unique self. We're here to empower you, boost your confidence, and make you feel incredible in your own skin.
Every facet of our Carlsbad medspa, from our treatments to our diverse team, has been built with your experience in mind.
We believe self-investment should be an exciting and enjoyable escape from the real world, and we're here to make that a reality.
Thank you for being part of the Proof Aesthetics community.
With Love,
Gardenia Perez & Winnie Eastwood
Founders, Proof Aesthetics
Did we mention, clinical excellence?
The nation's top injectors
With our world-class Medical Director, Dr. Steve Yoelin, leading the way, we bring over 20 years of expertise to our practice. Dr. Yoelin is not only a highly sought-after injector, but also a key opinion leader, top clinical trial investigator, and a national "trainer of the trainers" in injectables.
Dr. Yoelin brings over a decade of experience in medical aesthetics, skincare treatments, and clinical investigations - ensuring that our team is at the forefront of industry advancements.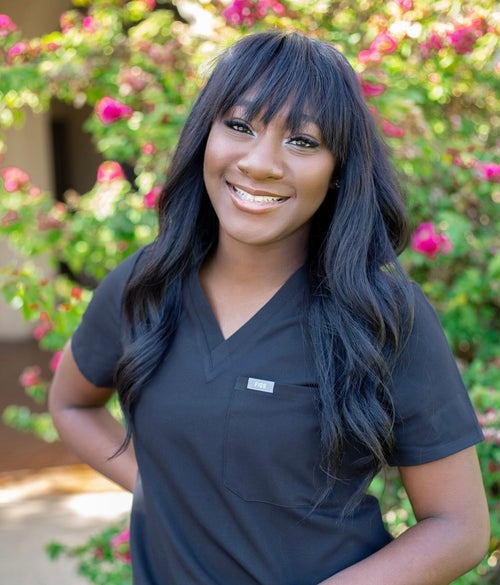 AESTHETIC NURSE PRACTITIONER
Amina Stone
Amina Stone, our exceptional Nurse Practitioner, stands out for her meticulous and results-oriented approach to medical aesthetics. With over 10 years of experience in nursing, Amina has earned the trust and respect of her clients through her simple yet effective treatments that cater to people from all backgrounds. She fosters a comfortable and inclusive environment where clients feel heard and empowered to collaborate on achieving their aesthetic goals. Inclusivity, empathy, and respect are the guiding principles of her approach, ensuring that everyone feels welcomed.

Originally from Chicago, Amina's journey led her to San Diego after earning her Bachelor's and Master's degree in Nursing along with her Nurse Practitioner Certification.

Amina is passionate about educating her clients on the range of aesthetic benefits, from enhancing unique features to addressing visible signs of aging. Each treatment is thoughtfully tailored to meet clients' needs, celebrating and highlighting your unique beauty instead of concealing it. She sets herself apart with her uniquely gentle approach. Amina upholds the highest standards of medical aesthetics, reflecting our commitment to excellence.

Amina lives with her husband Ben, their dog Cookie, and their kitten OJ Mimosa. She takes immense pride in being a military spouse. Outside of work, you can find Amina enjoying the outdoors with her family and friends, especially on a beach or at a live music event. She's known among friends and family as the one to make you laugh, always bringing her joy and positivity!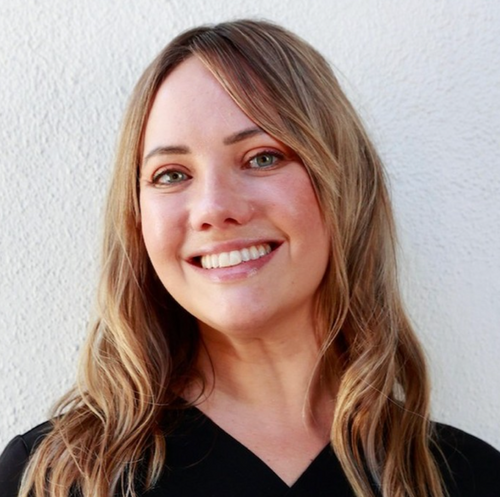 EXPERT AESTHETICIAN
Susie Litschke
Introducing our Dual Licensed Aesthetician, Susie. She is the epitome of what Proof stands for - the intersection of experience & clinical excellence.

🌟 A decade of aesthetic practice
🌟 FORBES 5-Star Certified
🌟 Specializes in facial lymphatic drainage & massage
🌟 Comprehensive knowledge of medical grade active ingredients & skin care for a range of skin concerns

Susie has a passion and educational background to build comprehensive skin care routines into her clients' lifestyle practices - teaching clients how to properly continue care for their skin at home