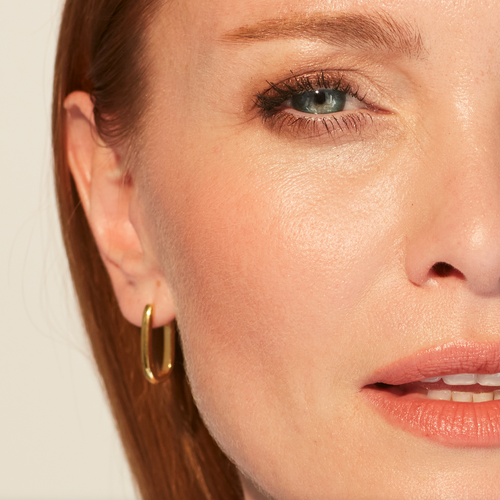 HydraFacials, Clinical Grade Facials and Body Facials
Clinical grade technology with expert curated skincare
Price: $150+
Our skincare treatments, facials, and HydraFacials are carefully curated to promote healthy, glowing skin. At our Carlsbad medical spa, we understand the importance of nurturing your skin to maintain a youthful appearance. Trust our experts for all your skincare needs. Experience the ultimate in skincare with our clinic-grade curated facials at Proof, our top medspa in Carlsbad. Our expertly trained aestheticians use the most efficacious products from ZO Skin Health, Revision Skincare, along with massage, masques, LED light therapy, steam (optional), for the perfect combination of clinical excellence and mental relaxation.
At Proof, we also offer the newest generation of the HydraFacial treatment. Begin with soothing Lymphatic Drainage to reduce puffiness and provide the appearance of lifting and contouring.

Targeted boosters and LED therapy enhance results for personalized skin concerns, the treatment concludes by bathing the skin with nourishing hydration and antioxidants for the ultimate glow.
HydraFacial, Facial, Body Facial Before & Afters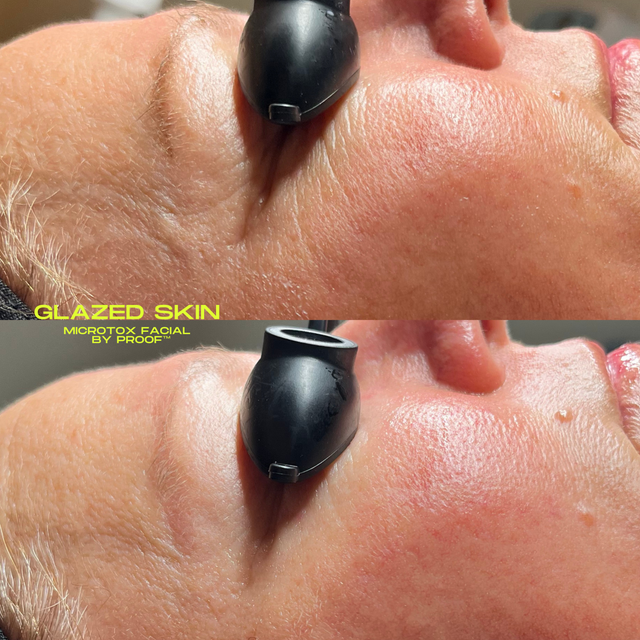 Instant Reduction in Lines
Glazed Microtox Facial
Cleanse, hydrate, and infuse skin with a cocktail of Hyaluronic Acid, Botox, Vitamins and Antioxidants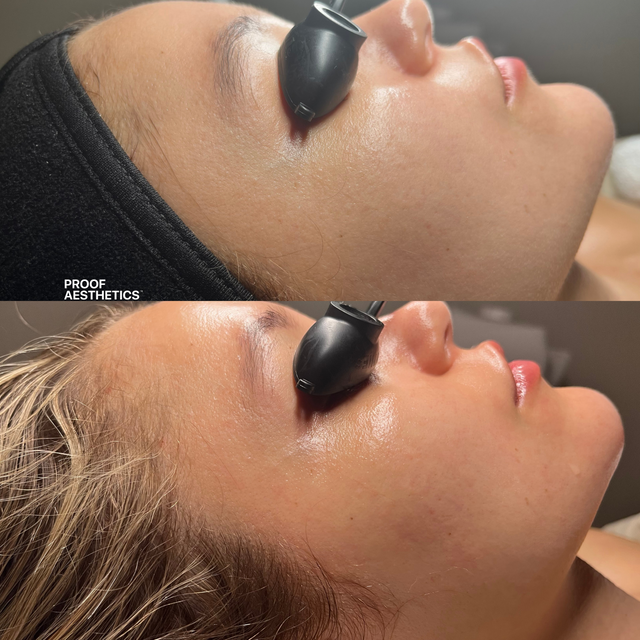 Instant Contour
Dermaplaning Plus HydraFacial
Removing peach fuzz gives an instant contouring effect along with the exfoliation & hydration of the HydraFacial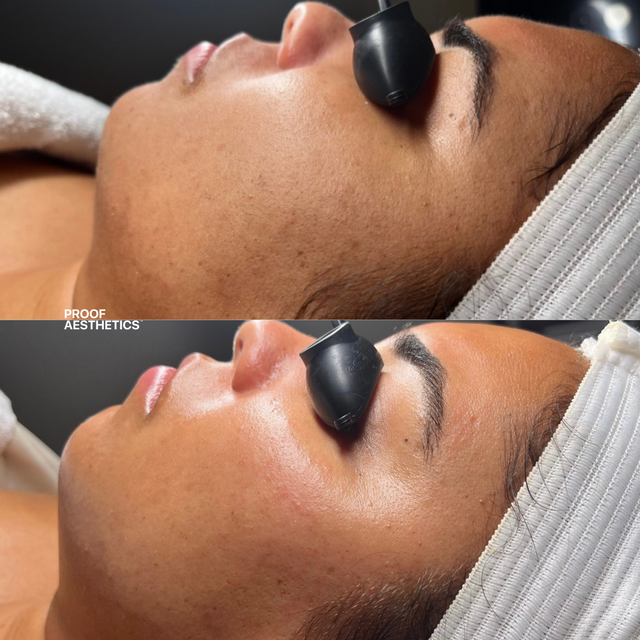 Instant Skin Glow
Dermaplaning Plus HydraFacial
Instant contour effect plus the hydrated glow of the HydraFacial treatment